WE ARE THE TECHNOLOGY WE HAVE BEEN WAITING FOR.
PLANETARY Supernodes Gathering 2019
JANUARY 24 - JANUARY 26, 2019
(INVITATION-ONLY)
THIS IS AN
INVITATION

TO DISCOVER AND EXPLORE OUR UNIQUE ROLES AND PARTS TO PLAY IN THE GRANDER DESIGN AND NETWORK OF HUMANITY AND OUR PLANET.
This is A
CELEBRATION

 OF INSPIRED PEOPLE, PROJECTS, CREATIVE INITIATIVES, VISIONARY IDEAS AND CONSCIOUSNESS IN ACTION COMING TOGETHER AS ALLIES FOR OUR COLLECTIVE FUTURE.
THIS IS A
CO-CREATION 

CIRCLE THAT IS LEARNING TO FIND NEW WAYS IN UNITY TO DISCOVER WHAT GREAT POSSIBILITIES EMERGE WHEN WE SYNERGIZE OUR VISIONS AND ACTIONS FOR THE GREATER GOOD.
ARE YOU ONE OF THE SEVEN?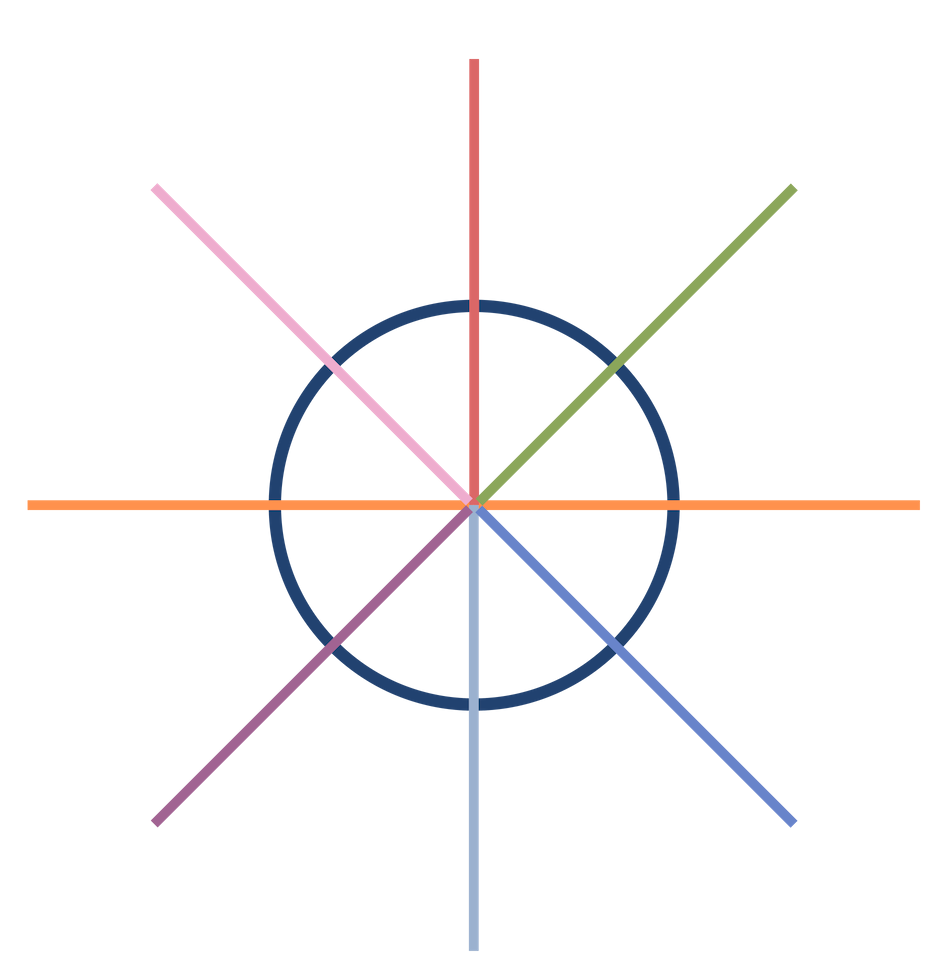 The Catalyst
taps into deeper levels of humanity, connects and participates with the world through common value, technology and human interaction
The Steward
leads community of changemakers intuitively to dream into reality the new Ancient Future
The Sage
guides us to approach the sacred to learn and embody the wholeness of wisdom that is interconnected with the past, present and future
The Maker
works in the field of wisdom to manifest and create new realities with diligence and discipline
The Venturer
financial resource generator that nurtures seeds and bears fruit 
The Seer
gains visions through the portal and gateway that shed light on our planet's old structures and ways to birth them anew
The Artist
navigates consciousness through sacred expression to open and engage in unity the heart of humanity
GLOBAL SUPERNODES NETWORK MEMBERS
Global Supernodes are the human epic-centers that see the larger pattern of our times and have the gift of knowing how the story unfolds.
This is a call to action for those who are witnessing a great transition from a doomed economy of industrial growth and mass consumption to a life-sustaining society committed to the healing of ourselves and the planet.
Evolution comes in waves. 
When their time of knowing comes, ideas and behaviors become contagious.  The more people share in community inspiring perspectives, the more these perspectives take flight. At a certain point, the balance tips and we reach critical mass.
Viewpoints and practices that were once on the margins become the new mainstream. A New Story is being written. Cultural shifts begin to happen on a more conscious level.
Civilization 2.0 is AN EMERGING REALITY.
Human Tech is seen as the solution.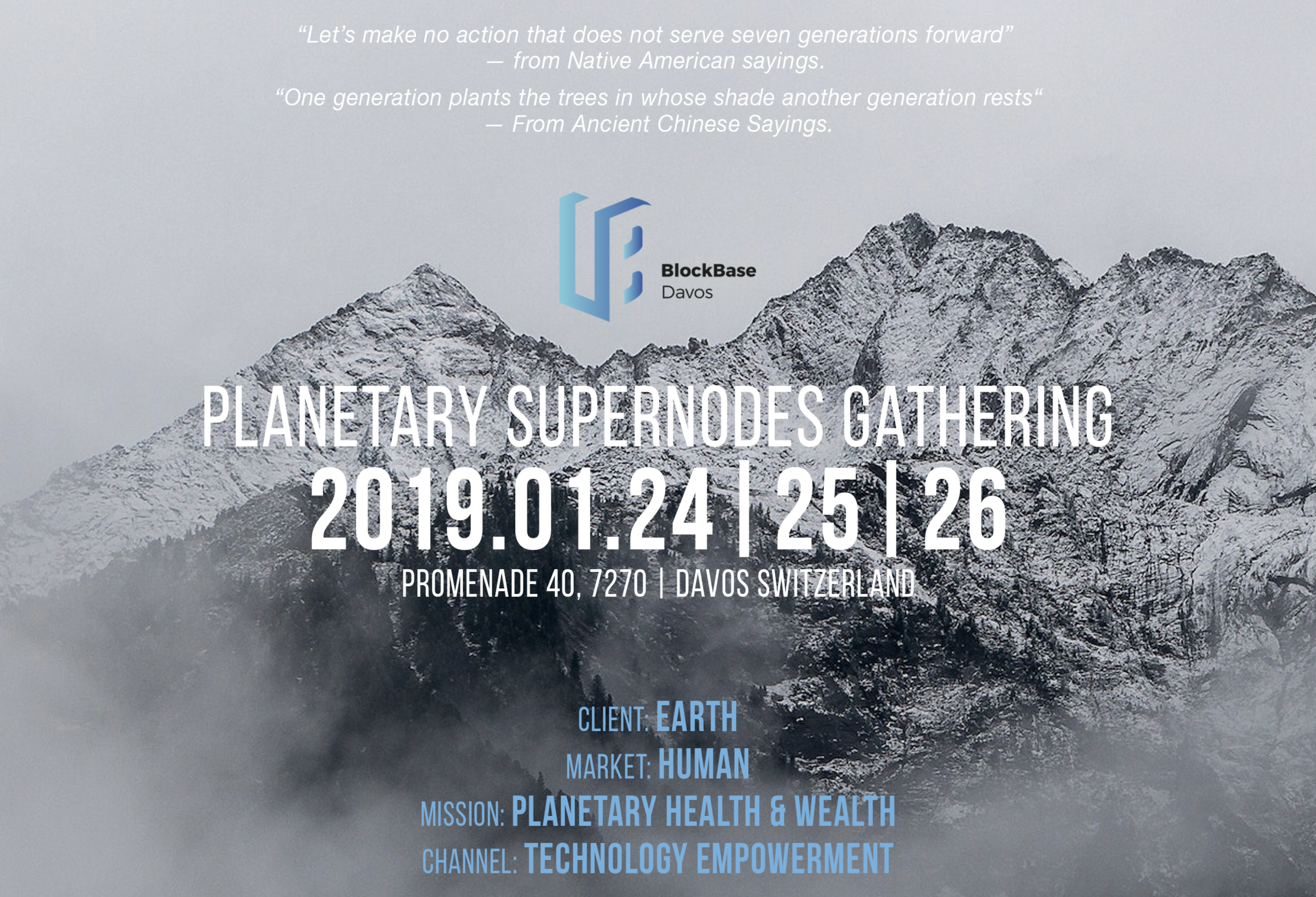 JANUARY 22 & 23
CLOSED DOOR EXCLUSIVE EVENT BY ALIBABA (INVITATION BY ALIBABA ONLY)  
China's legendary business figure Jack Ma, from Alibaba, China's leading internet company, hosts an intimate and personal dinner gathering at Davos BlockBase.
2019 DAVOS PLANETARY SUPERNODES GATHERING
TIME.  JANUARY 24. 25. 26.
VENUE.  DAVOS BLOCKBASE
2019 Davos Planetary SuperNodes Gathering will welcome 108 individuals to join a 72 hour ARTECH4Tao Program that marks the beginning of lifelong participation in a global network of dynamic change agents carrying forward conscious entrepreneurship as a vehicle for effective and meaningful creation and collaboration with real impact on their communities.
The program will engage business leaders from the digital space to display the vision and passion of their projects. By challenging and nourishing them with a full suite of investment pitching, leadership coaching, collaborative learning & personal healing, the Gathering promises to provide rich opportunities to unleash powerful possibilities and build open heart connections that expand beyond Davos week.
The Planetary SuperNodes Fellowship identifies, connects and empowers conscious leaders through transformative co-creation experiences and lifelong engagement for exceptional women and men to examine, energize and activate their global visions and pursue impact with conscious projects as part of a unique planetary ecosystem.  2019 Planetary SuperNodes Fellowship is proudly supported by Davos BlockBase, 2019 Davos Digital Future Summit & partners.
JANUARY 24
CHINA DAY SPECIAL
Conversations on Global Identity in the Age of the 4th Industrial Revolution
As this year's special highlight, Davos Digital Future Summit 2019 dedicates one special section of the program to China. The world's most populous country is moving and developing at an exponential speed. Much of what we know about China today will be obsolete tomorrow. The importance of understanding up-to-date Chinese business practices, cultural and societal development is crucial for the global Blockchain community. Who is driving the technological front and what projects are shaping the future of the world? Let the China Day Special Program reveal these truths.
How to bridge cultural understanding, project collaborations and investment opportunities for purpose-driven Blockchain projects and products? Tech for Tao Summit launches Global Super Node Network as a bonding community bridging East and West with a common value proposition, finding the path to a sustainable Planet powered by People, for the People and our technology.
JANUARY 25
DAVOS DIGITAL FUTURE SUMMIT 2019
TECH FOR TAO
PLANETARY DESIGN FOR THE NEW EARTH
Creating things of higher value, reaching more people, and creating more successful ventures demands resources and energy that enables one to serve at the highest level. This collaborative session is designed to create connections between meaningful projects and impactful money, with a special focus on sourcing human and financial resources into long-term ventures that are developed in alignment with planetary principles.
MORNING SESSION: Future of Finance 
9:00 - 10:00  |  Mapping Values and Exploring Personal Legacy
Facilitated by Marie Eriksson, Founder of the Essence Center
Values are beliefs or convictions that guide and direct behavior and support ones purpose and vision. Defining and understanding ones personal values provides a foundation for finding purpose and passion in our lives. In this workshop, participants will identify their own values and how they can serve as a guidance in finding their true life's purpose.
Surviving Mass Adoption
Keynote by J.D. Salbego, CEO of Legion Ventures, Author, Digital Strategist
Can the foundation of blockchain survive scaling to mass adoption though the unavoidable forms of centralization?
An experimental discussion harnesses the community effect and collective conscious to create awareness and a form of balance and structure through Blockchain maturity. 
It's inevitable for the decentralized libertarianism fundamentals of Blockchain to scale into mass adoption bettering the lives of our society during this 4th industrial revolution without some forms of centralization - but there are ways for us to maintain its purity and it is OUR responsibility to lead and ensure of its success.
The US had one of the biggest economy crashes ever in 2008. With the US having the highest global GDP and global debt, this did not just affect the US, but affected the markets on a global level and every one of us. This was not caused by the public or common man nor even scammers, but completely caused by the callousness of America's financial government system and Wall Street. The use of blockchain, coupled with Machine Learning, Deep Learning, and Ai is a technologically advanced self-regulating system that would create a decentralized, connected, and real-time monitored banking system would have completely prevented this catastrophe - All while co-existing under a form of CENTRALIZATION.
Is it solely the job of the government and long-standing institutions to direct the fate of our industry without a true democratic consensus? How can we, the REAL experts of this industry who are innovating our future, influence the decision making of these institutions.
We have a voice that should be listened to and need constructive and productive discussions to create change. Let's design a framework of innovation together and build a better future for our world.
10:10 - 11:11  |  Finance Feminine in the Planetary Age
Facilitated by JD Salbego & Lennard Hulsbos, head of consultancy @ Iris Worldwide, Founder of C.UBI
How to practice a balanced view on value creation and resource management at all levels, particularly in the tech startup space? A panel of global investors share their insights and perspectives in an intimate circle.
Guest Speakers:
Vera Law, Managing Partner of Sift Capital Partners
Kate Mitselmakher, CEO and founder of Bloccelerate fund & accelerator 
Mihaela Ulieru, PhD, President of IMPACT Institute for the Digital Economy & Adjunt Research Professor, Carleton Univeristy
Melanie Mohr, founder of YEAY and CEO of WOM Token Ltd.
Alessandra Sollberger, entrepreneur, investor, & blockchain expert, founder of Evermore Health
11:11 - 13:00  |  Blockchain & Our Shared Future
Live Review of Planetary SuperNode Projects, facilitated by David Langer, Technology Entrepreneur and Conscious Venture Capitalist
(Panelists are being reviewed and selected, will update continuously)
This session features groundbreaking projects that cater to a new generation of global citizens who care deeply for using technology for the well-being of the planet. Good intention meets impact action. Outstanding projects and experienced investors gather.
Fear or Freedom? Universal Income

Philanthropy 4.0, commonwealth Platform building

SDG Impact projects from a planetary perspective

Conscious container design- Co-working/Living community

Creating funds with a new perspective
Featured Project Commentators:
Elizabeth Hunker & Alex Malorodov
Featured Projects:
Good Money: Bear Kittay
Haymate: Philipp Toth
(more projects are being reviewed daily) 
13:00 - 14:00  |    Learning Society & BlockBase Social Lunch  This power session invite Supernode Bert-Ola Bergstrand share an exciting  long-term ventures that are developed in alignment with the planetary  principle.
AFTERNOON SESSION: 
Future of Integral Living
At the cutting edge of scientific today, a powerful trend is taking place in many different disciplines. We are witnessing nothing less than a revolution of consciousness, the birth of a vast integral worldview that unites and cross-fertilizes east and west, modern and indigenous, contemporary and ancient. All leading us towards a deep collective realization of the seamless united existence. This startling theme is emerging. What is the meaning of these trends? Leaders and shapers shares an insightful afternoon with BlockBase's SuperNodes members and fellows.
14:00 - 15:30  |  Transformational Living & Human Potential
Facilitated by Farsam Shadab, Founder of InterEnactive Transformational Futures
Keynote Speakers: 
Ben Goertzel, Singularity.net: AI & Consciousness

Jonathan Kim, Beyond Limits AI: From NASA to Everyday Life

Philip Chow: AI for Empathy
15:30 - 17:30  |  Symbiosis Living & Integral Health
Live Review of Planetary SuperNode Projects, facilitated by Alex Malorodov
(Projects are being reviewed and selected, will update continuously)
Symbiosis Living looks at human and nature as relevant social capital and take environmental sustainability and urban innovation from a personal responsibility perspective. Let's explore the meaning and responsibilities of planetary citizens together with SuperNodes who are engaged community members deeply committed to improving quality of life, social inclusion and civic participation.
Featured Projects: 
NANO VISION
14:30 - 15:00  |  Supportive Workshop: Precision Health & Personalized Consciousness
Facilitated by Matt Riemann, Founder of Ultimate Human Foundation
Location: ANDAS T-Lounge, Davos BlockBase
NIGHT PROGRAM

WHAT'S NEXT: Multidimensional concert by End of Time

Location: Assembly, Davos BlockBase
Open to the larger WEF community invited by SuperNodes members. 
Transformative Leadership Workshop Exclusive for Global SuperNode Network Members, Curated by BlockBase Partners
Location: ANDAS T-Lounge, Davos BlockBase
Exploring alternative ways of being, connecting, seeing, breathing, living and experiencing. Featuring scientists, teachers, guides, mystics, and sages. 
JANUARY 26
TRANSFORMATIONAL FUTURE & HUMAN POTENTIAL
COLLECTIVE SUPPORT FOR PERSONAL TRANSFORMATION IN THE NOW AGE
A new code of life is emerging out of the function of holistic systems. This startling theme is emerging in all areas of our society, political, religious, nationally, economically, racially, morally, and with gender. Planetary SuperNodes by definition are committed to lead the wave of transition from a doomed economy of industrial growth to a life-sustaining society for the recovery of our Planet. Before we can build a new communitarian and social structure, a cultural shift towards healing the inner sphere of human being is emerging. With practicing Biomimicry Culture of Cooperation, Davos BlockBase invites organizational culture experts, transformative leadership coaches, holistic educators & healers come to co-host a day of flow sessions; demonstrating extraordinary impact of healing modalities and human potential.
9:00 - 10:00  |  GOOD MORNING Breath of One workshop
Facilitated by Gregorio Avanzini
This is a journey that will allow us to awaken our divine essence, opening our hearts, bringing peace to our noisy minds and deeply connecting with people around us. Breath of One is a unique combination of both ancient and modern techniques from around the world, such as Merkaba Activation, Breath of Fire, Holotropic Breathwork, Tantra and more. The intensity of the journey depends on each person. It will range from feeling ecstasy and peace in the body to astral journeys and time travel. We will also free ourselves from blockages and pain, heal deep trauma, experience breakthroughs, and find clarity for our life.
 9:00 - 10:00 | Who Will You Be When Your Future Arrives? Transformational Futures and Human Potential, Keynote & Workshop
Facilitated by Farsam Shadab

10:00 - 10:30  |  Integral Flow Consciousness Keynote & Workshop
Facilitated by Bence Ganti
10:30 - 11:00  |  The new We-Flow: Integral Transformation in Business Through Professional We-Spaces
Facilitated by Stephane Segatori
11:30 - 12:00  |  Entrepreneurship as A Spiritual Path
Facilitated by Gino Yu
An inner circle personal journey exploring self-value and value creation in the context of creative caring for planetary prosperity.
12:00 - 14:00  |  Slow Lunch & Taiji Tea Ceremony presented by YUAN Gallery 
AFTERNOON SESSION
14:00 - 17:00  |  We Are the Technology We Have Been Waiting For Experience of Transformation & Human Potential Workshop

Featured Transformative Coaches:  Adrian Taffinder, Ralph Freelink, Annie-Laurie Fernandez, Stéphane Segatori
Featured Artists:  Lucie Tuma,  Ania Soliman
Featured VR Experience: The Wild Immersion
14:00 - 15:00  |  The Realities of Blockchain's Future for Good 
Facilited by Farsam Shadab
Before attempting to build a new communitarian and social structure, a cultural shift towards building truth, trust and solidarity among fellow beings on the personal level should be the foundation argues the experts. What is the reality of today and what is possible in the future?
Chelsea Rustrum - Blockchain for Good
Owen McNally - Cybersecurity in Health Care
Kieran Arasarantnam - Profession of Blockchain Science
15:00 - 16:00  |  Art of Healing & Tech for Consciousness in the Blockchain Space
Location: Assembly, Davos BlockBase
Facilitated by Yanling Duan
Tea ceremony design: ANDAS T-Lounge
To imagine is to see and envision — shape, form and movement, allowing life to become a work of progress & true work of art. The urge to break free from mental, intellectual and culture constraints with a free mind and open heart is the source of all arts. This section of experiential workshops and panel discussions demonstrate Art & Technology as transformative tools of spiritual expression that reflect the imaginative power of inner-net through heart connection.
Panelists: 
Lucie Tuma, Daoist cosmology-inspired live performance
Ania Soliman, artist that bridges the digital and material
Umi, art critic and curator
NIGHT PROGRAM
18:00- 21:00  |  Spiritual AI & Human Evolution, Art Performance & Concert presented by OHDA Foundation
Location Assembly, BlockBase
What if you could interpret spiritual informatics through conscious intelligence to empower your experience? Would you be open to experience and try? We have. And it blew our minds!
21:00-22:00  |  END OF TIME PERFORMANCE
What would it mean for our society to drop down to the end of the exhale, that place of letting go, that place of death & rebirth? Death of this collective narrative that we have going. In a time of endings, how do we love the end? In fact, the end becomes the cradle for the fullness of the new to show up. May you be courageous enough to love the endings.
JANUARY 27
BBG (BlockBase Global) Yearly Planning Meeting for 2019
Understanding and influencing current cultural, social and economic tides by joining the collaboration in potential challenging topics involving real assignments of substantial projects

Onsite visibility in DAVOS during Davos Week and exchange with world-class professional and customer audience for future assignments

Invitation to access a global community of ecosystem planners, network architects, cultural movers and community builders who are passionate in shaping the new planetary way of working and living

Intimate engagement with a global audience and collaborators through regional partners media networks

Long term representation and strategy support provided by BlockBase community members & partners
YANLING DUAN
Founder of Davos BlockBase, Council Member of Davos Digital Future Summit & Chairperson of OHDA Foundation
WEI WANG
Founding Chairman of China M&A Association; Founding Director of Global Blockchain Business Council
DON TAPSCOTT
CEO of Tapscott Group, Co-founder and Executive Chairman of the Blockchain Research Institute
DANNY DENG
Chairman of Tai Cloud Corp. and Capital Blockchain Media; Head of China Blockchain Delegation in Davos; Executive Director and former Chairman of Blockchain Application Research of China
XIAOCHUAN GUO
Dean of Tai Industry Institute, CEO of Tai Lab Silicon Valley

NAZIRA BEISHENALIEVA
Chairman, Bank of Asia
YERALY BOLATOVICH SAURANBAYEV
Chairman of the Supervisory Board, Sheber Partners
ALEXY CHEKUNKOV
CEO of Far East Development Fund
PING CHEN
Founder of Asuvic Capital & Blockchain Future Leader Fund
HUINING CAO
Head of the Department of Finance; Founder of Usechain; CBAC Executive Member
KEDENG LI
Executive Vice Chairman & CEO of China Group Companies Association, Beijing Yufend Qingyun Investment Management Co., Ltd., CBAC Member
KE QIAO
Founder & CEO of Zhongtuopia, CBAC Member
YANG YANG
Co-Founder & Chief Scientist of Shenzhen BlockContinent Technology Co., Ltd., CBAC Member
JELENA STRELNIKOVA
Executor Supervisor of Ecurex
JIMMY ZHAO
CEO of Zillion Bits, CEO of Cryptonord
SOPHIE CHEN
BD Head of Asia, EXX.com
LEE DONG UN
CEO, BitHi.com
JENS MARTIN SKIBSTED
Vice Chair, Global Agenda Council on Design & Innovation
XIAO WEI MA
Director & Founder, Design Collective London, UK
ANDRE SHORTELL
Partner, GP Bullhond LLP
ZHOU XUELIANG
Vice Mayor, Bao'An District Government, Shenzhen, P.R. China
ERICK VAN DER KLEIJ
CEO, Center for Digital Revolution (C4DR), Founder of Level 39
ARTUR CARULLA
Partner, Allies and Morrison Architects
FIONA DENT
CEO of Makerversity
ERNEST BAI KOROMA
Former President of Sierra Leone
JINGCHAO CHI
Chairman of Entertainments (Beijing) Technology Co., Ltd.; CBAC Member
KAI REN
Founder of Jiran Blockchain Research Institute; CBAC Executive Member
LENNARD HULSBOS
Head of Consulting, IrisAmsterdam
MARIE ERIKSSON
Founder of the Essence Center
VERA LAW
Managing Partner, Sift Capital Partners
MELANIE MOHR
Founder of YEAY and CEO of WOM Token Ltd.
ALESSANDRA SOLLBERGER
Founder of Evermore Health
DAVID LANGER
Technology Entrepreneur & Conscious Venture Capitalist
BEAR KITTAY
Co-Founder of Good Money, investor & global community builder
JD SALBEGO
CEO, Legion Ventures
RALPH FREELINK
Transformational Coach, Consultant & Speaker
BEN GOERTZEL
Co-Founder, Singularity.net
JONATHAN KIM
Beyond Limits AI
FARSAM SHADAB
Founder of InterEnactive Transformational Futures
GINO YU
Associate Professor, Hong Kong Polytechnic University
PHILIP CHOW
AI for Empathy
BENCE GANTI
RESEARCHER INTEGRAL FLOW CONSCIOUSNESS
Get challenged and inspired, calm down and ignite through our immersive experiences by leading artists & projects from around the world
ART
Ancient Futuristic Expression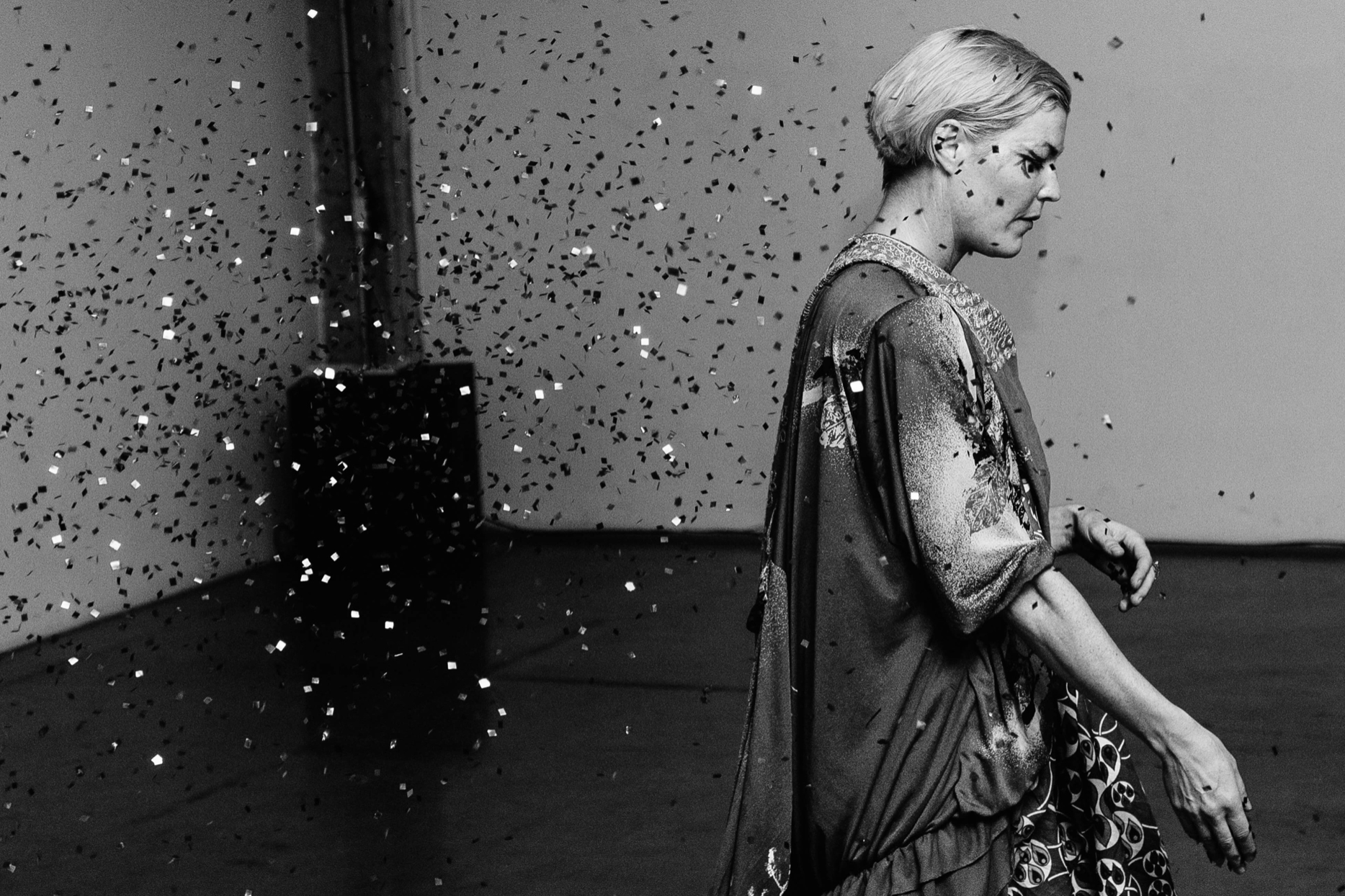 "Painting Dances" (work-in-progress presentation at Zarya CCa, Vladivostok)
LUCIE TUMA
Live performances influenced by studies of Daoist cosmology.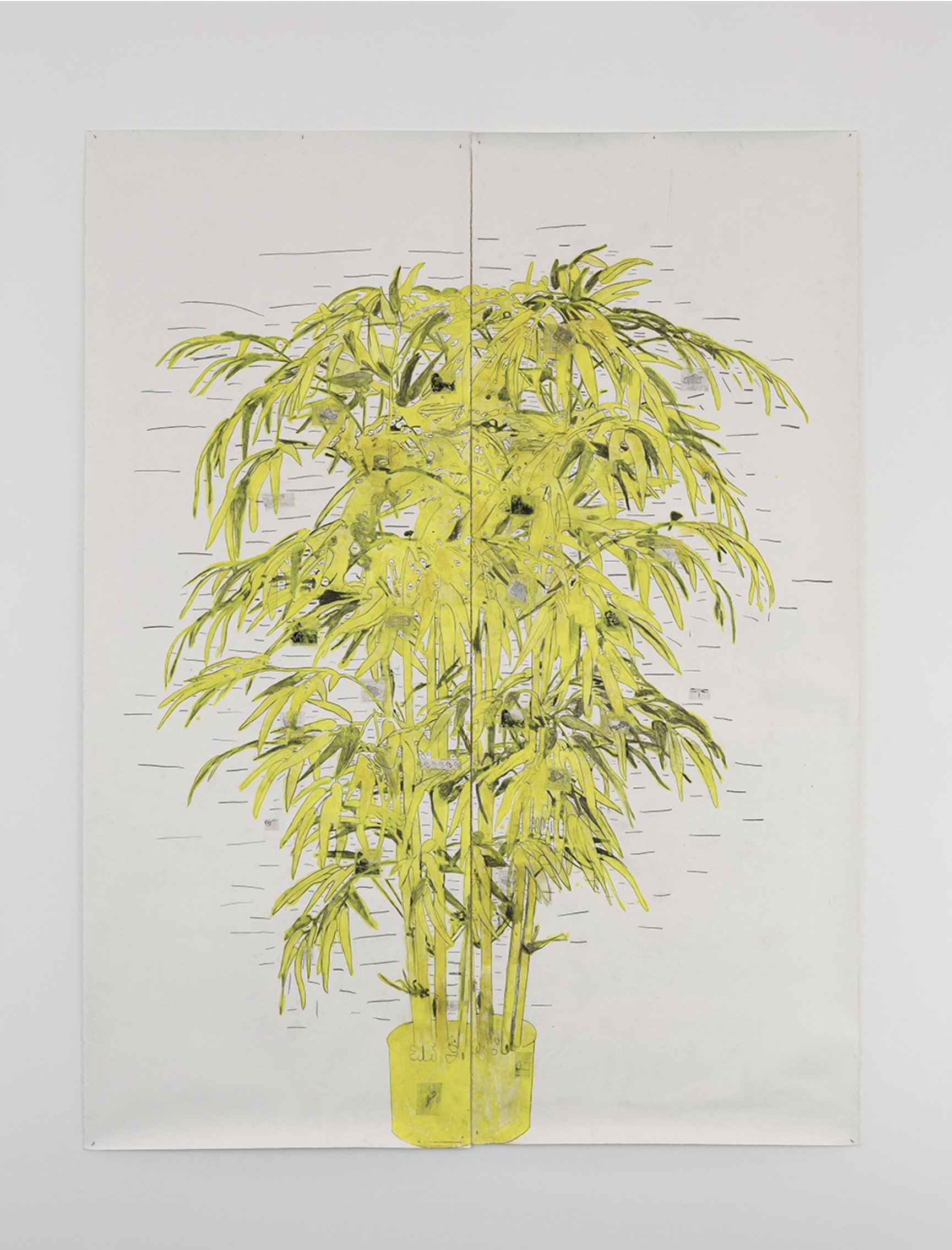 ANIA SOLIMAN
Ania Soliman shows her large-format drawing that imbricates the artificial and life, the digital and the material. She will also give a lecture performance on her ongoing art and technology projects.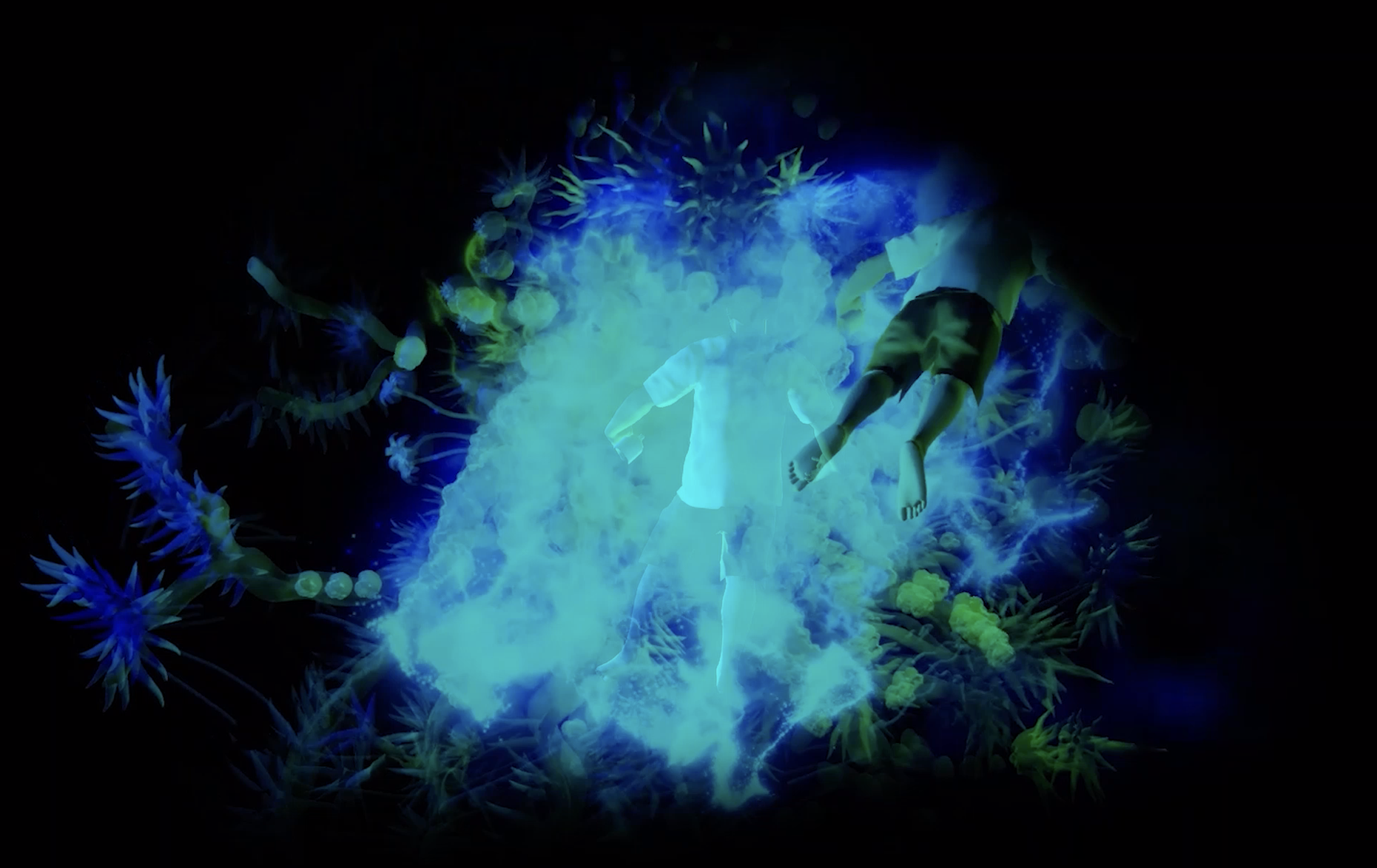 "Queen Zomia" depicts a soulful journey.
ROYCE NG
Works with the intersections of modern Asian history, trans-national trade, political economy and aesthetics.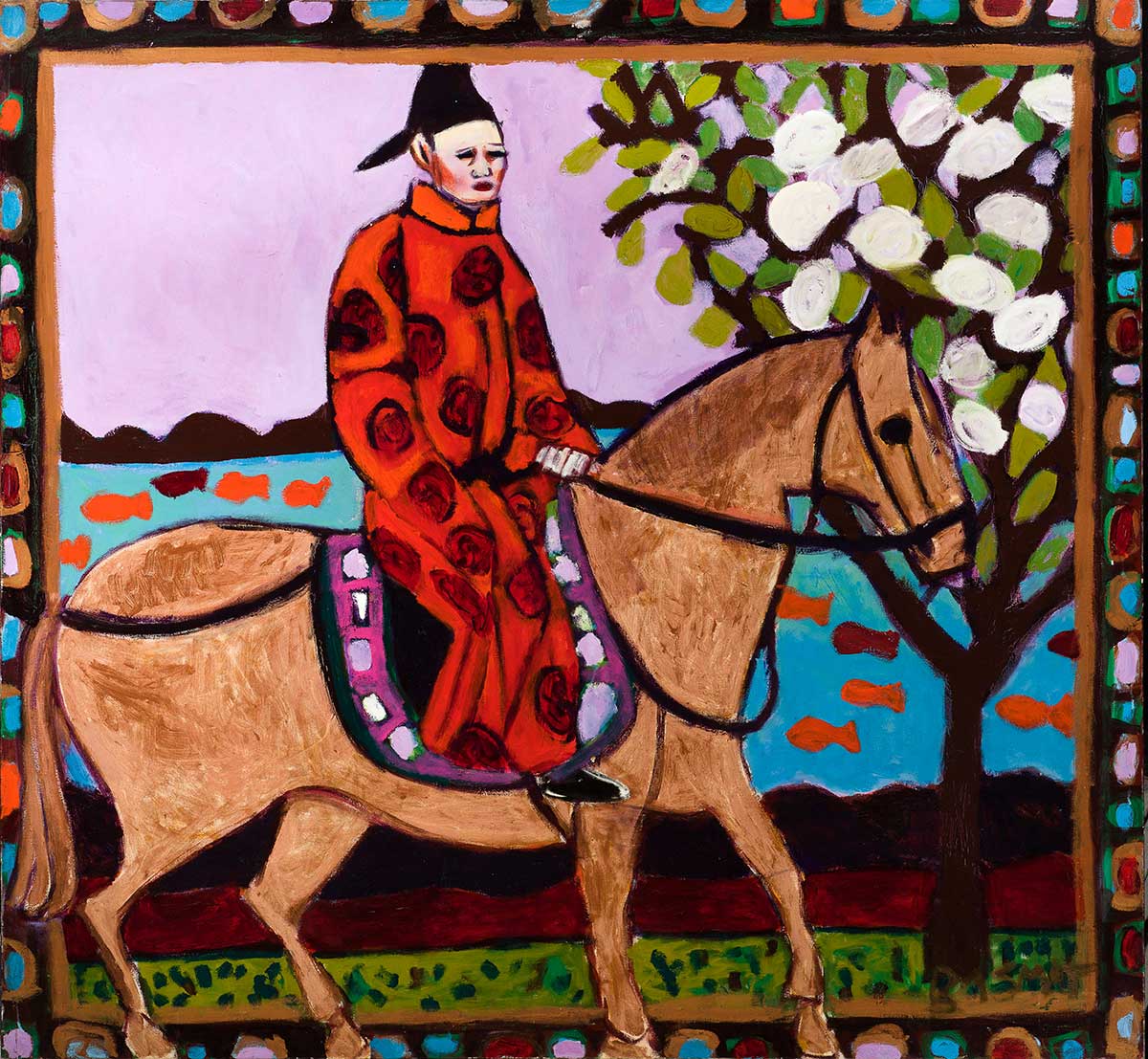 (The horseman, Oil on Canvas)
BASMAT LEVIN  
A contemporary interpretation of classic Chinese paintings with dynamic colors and sensible connections to the culture.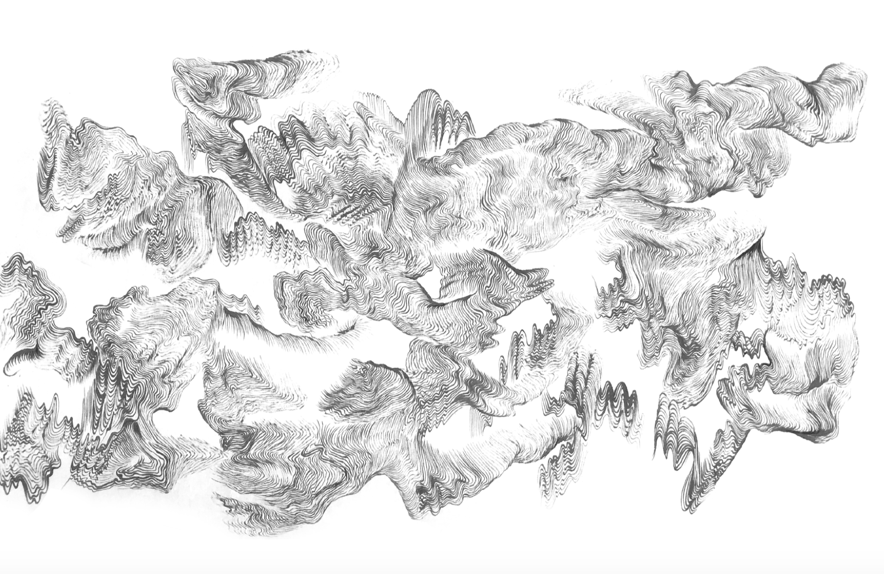 PAO JIANFENG
Contemporary Calligrapher
TECH
Visual Scenery & Soundscapes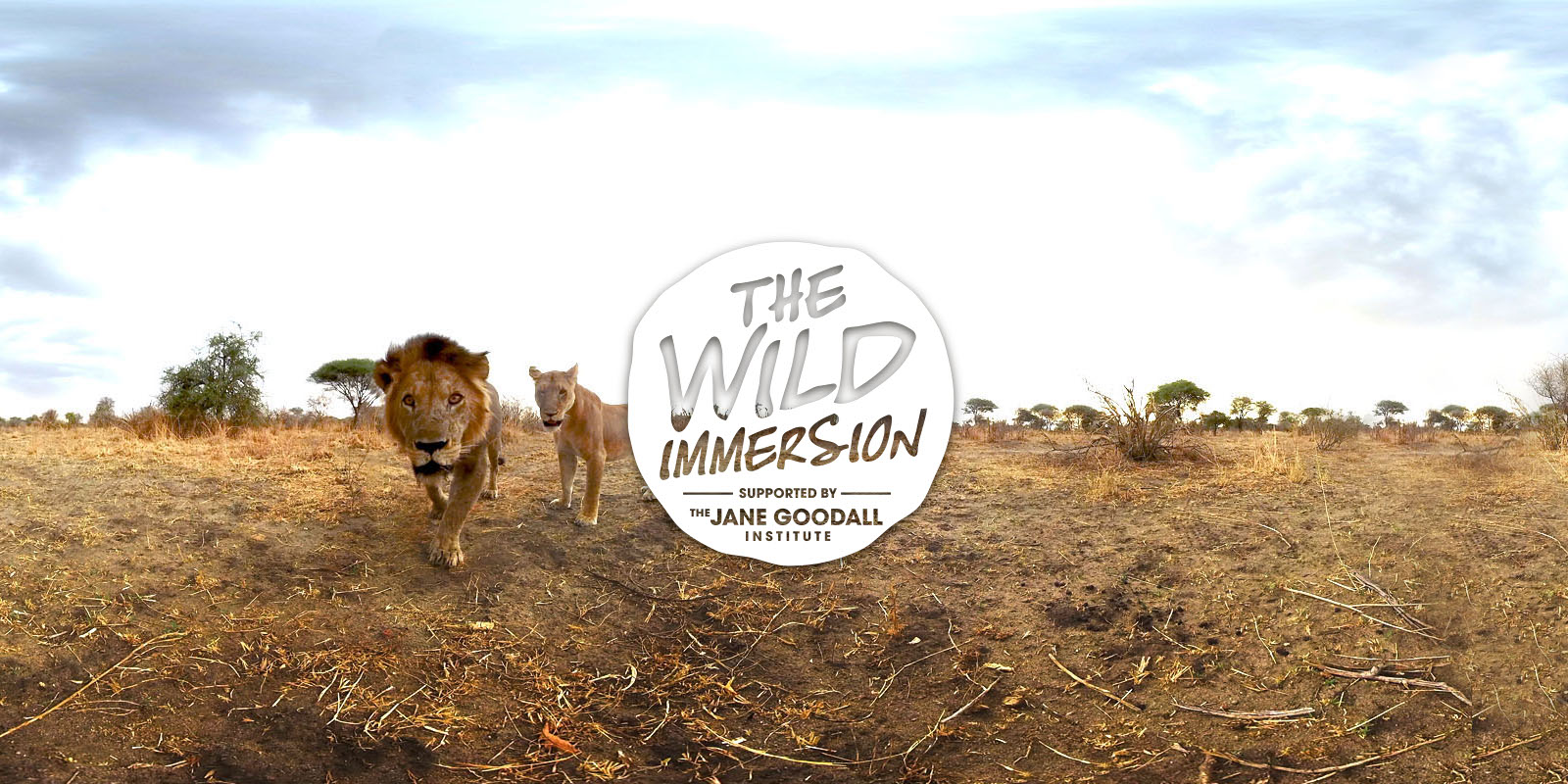 THE WILD IMMERSION
The World's First Virtual Reserve
Experience a world tour through mother nature and visit up-close with some of the world's rarest animal friends with The Wild Immersion in thrilling 360° experiences through virtual reality (VR) headsets.
END OF TIME
Multi-dimensional music that enables the consciousness of the listeners to experience multiple states in the field.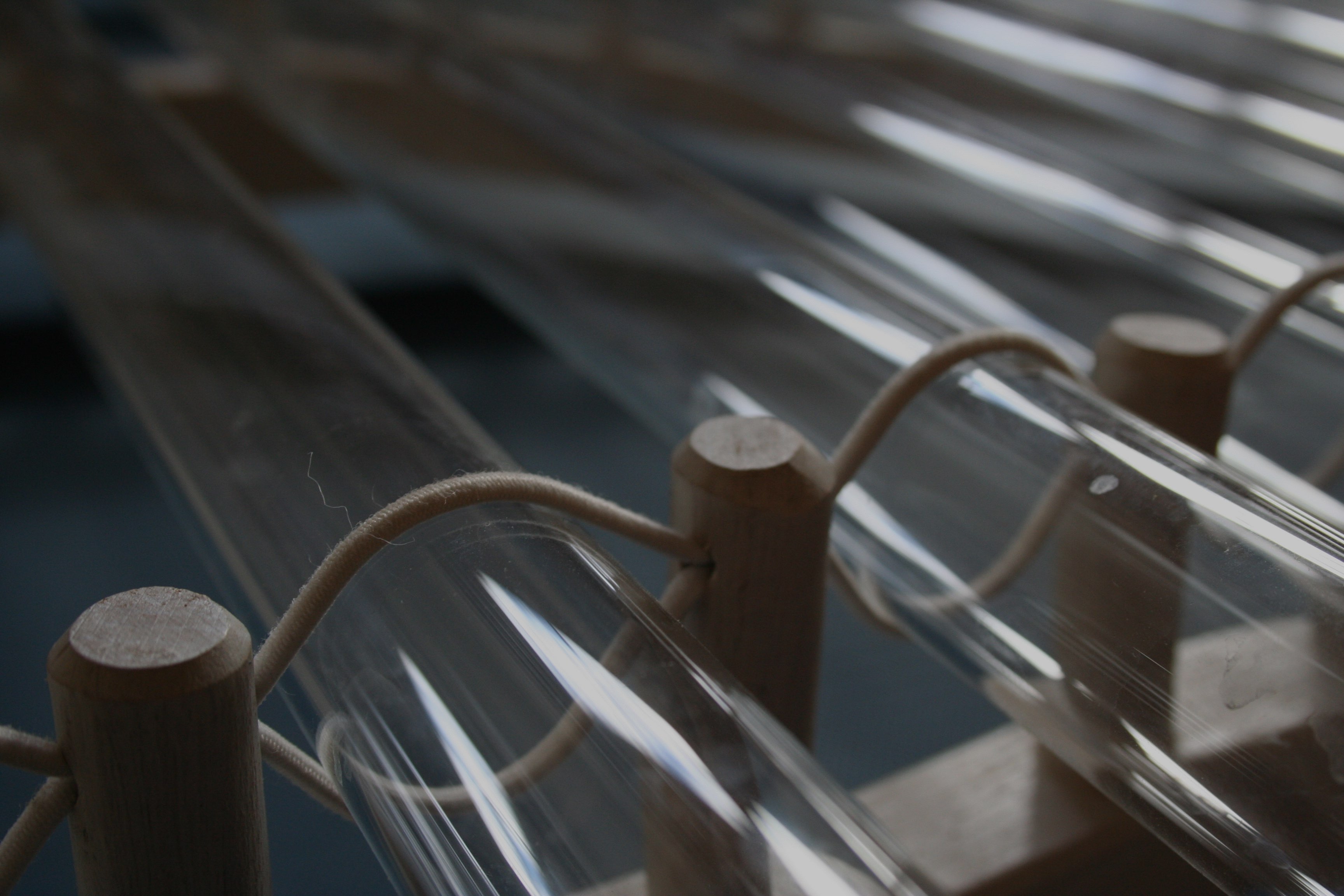 KLANGKUNST FASSBENDER
The Collective Symphony
Interactive musical instrument installation that encourages collaboration through music and sound. Artist and musician KLANGKUNST FASSBENDER's inventions are designed to encourage a synchronistic sound and frequency orchestra of collaborations and inspiration by participants through guided experiences.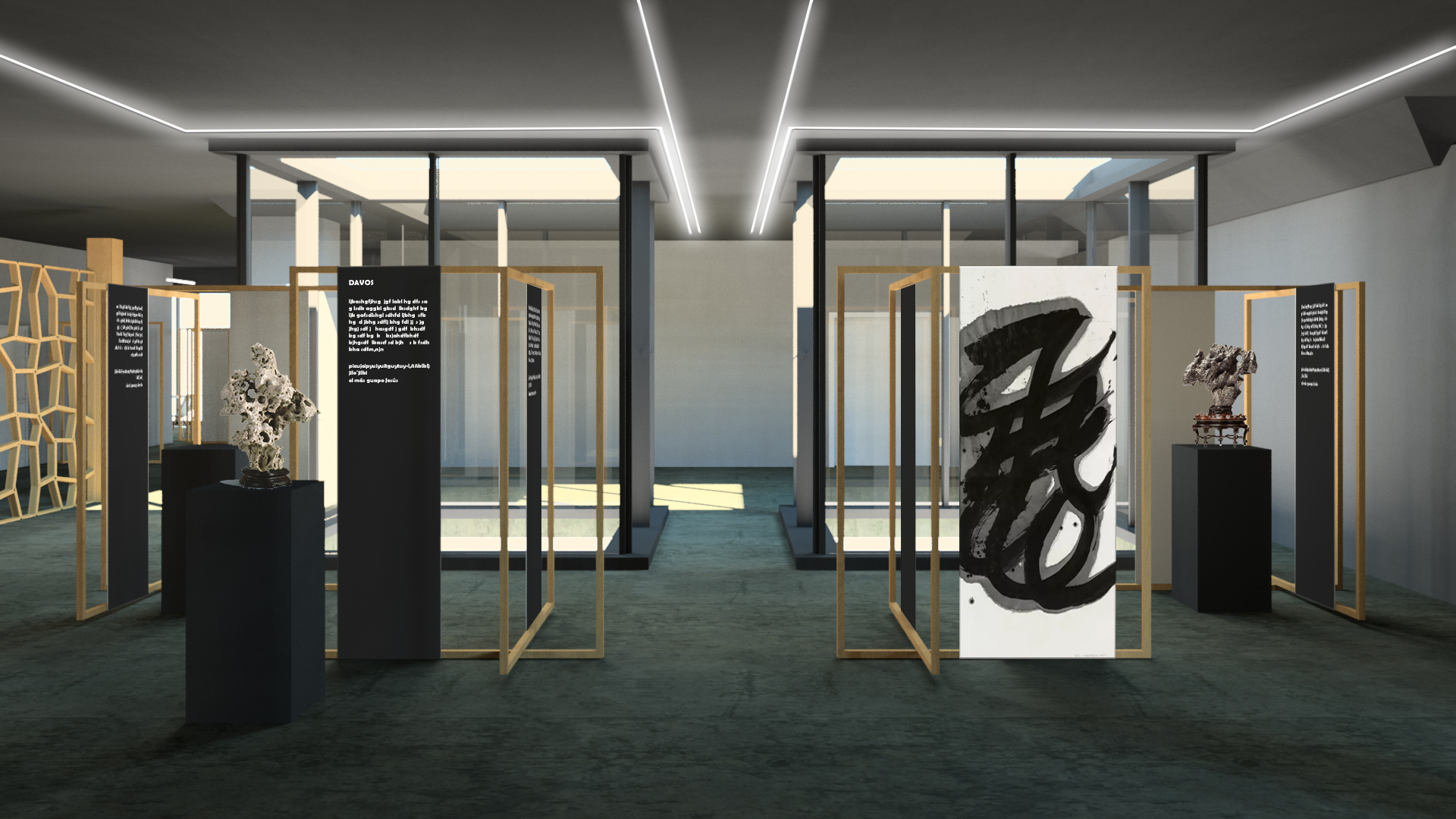 Yuan Gallery
YUAN GALLERY
Artistic experience and creative showcase curated by OHDA Foundation
CONSCIOUSNESS
Transformative Co-Creation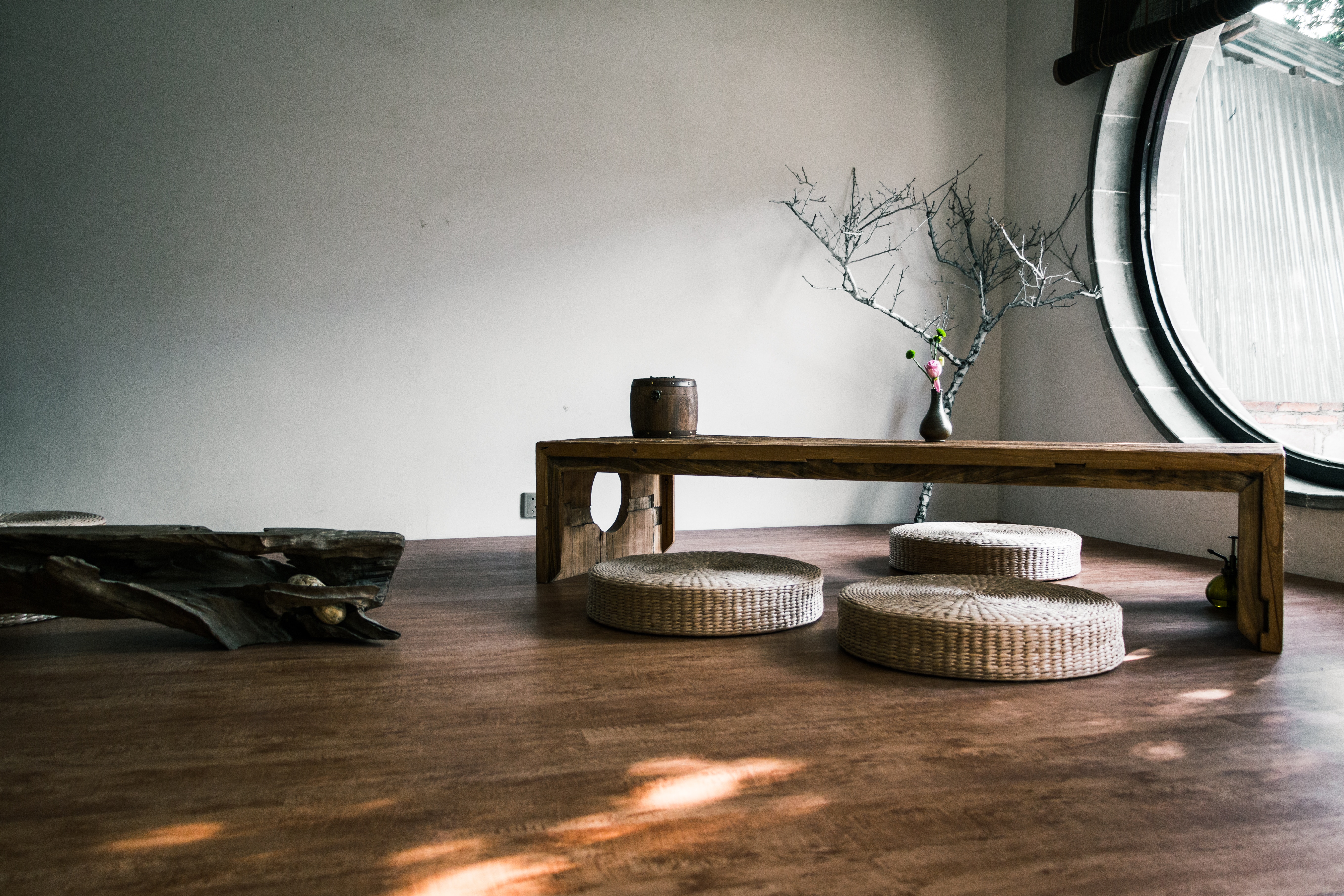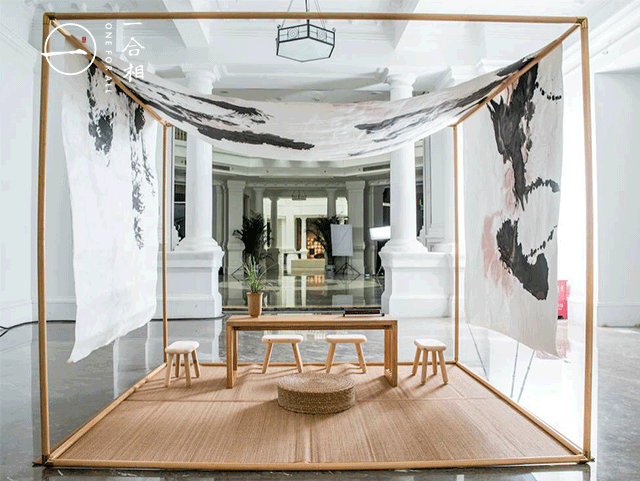 ENSOUL-PRENEURSHIP
In between investment pitching, client meetings, and project presentations, Planetary SuperNodes are encouraged to experience the unique offer of BlockBase, a tuned-in space for exploring and incubating innovational ideas, new business model and organizational systems with support by a team of intuitive consultants, holistic coach and energy healers.
SEVEN SACRED SPACES WORKSHOP
art inspires culture.
culture shapes values.
values determine the future.
DAVOS BLOCKBASE 2019
MEMBERSHIP PACKAGES
FOUNDING PARTNER
PRESENTING SPEAKER + YEARLY MEMBERSHIP
All-Access pass to all BlockBase events, experiences, and programming (except Alibaba dinner)

Featured presentation during SuperNode Gathering

Listed as Founding BlockBase Global SuperNode Member

Does NOT include accommodations
FOUNDING PARTNER + ACCOMMODATIONS
STAY WITH FELLOW SUPERNODES
Shared accommodations from Jan 21-27 with fellow SuperNodes with transportation to and from BlockBase

All-Access pass to all BlockBase events, experiences, and programming (except Alibaba dinner)

Featured presentation during SuperNode Gathering

Listed as Founding BlockBase Global SuperNode Member
2019 BLOCKBASE FELLOW
COME CHECK OUT BLOCKBASE
Access to select BlockBase events, experiences, and programming

Does not include accommodations, badges, speaking opportunities, yearly membership to BlockBase, or other Founding Partner benefits
REGISTER
Submit the application below to RSVP. You will then be directed to the Eventbrite page to claim your ticket.