WE ARE THE TECHNOLOGY WE HAVE BEEN WAITING FOR.
PLANETARY Supernodes Annual Gathering 2020
JANUARY 20 – JANUARY 26, 2020
(INVITATION-ONLY)
THIS IS AN
INVITATION

TO DISCOVER AND EXPLORE OUR UNIQUE ROLES AND PARTS TO PLAY IN THE GRANDER DESIGN AND NETWORK OF HUMANITY AND OUR PLANET.
This is A
CELEBRATION

 OF INSPIRED PEOPLE, PROJECTS, CREATIVE INITIATIVES, VISIONARY IDEAS AND CONSCIOUSNESS IN ACTION COMING TOGETHER AS ALLIES FOR OUR COLLECTIVE FUTURE.
THIS IS A
CO-CREATION 

CIRCLE THAT IS LEARNING TO FIND NEW WAYS IN UNITY TO DISCOVER WHAT GREAT POSSIBILITIES EMERGE WHEN WE SYNERGIZE OUR VISIONS AND ACTIONS FOR THE GREATER GOOD.
GLOBAL SUPERNODES NETWORK MEMBERS
Global Supernodes are the human epic-centers that see the larger pattern of our times and have the gift of knowing how the story unfolds. This is a call to action for those who are witnessing a great transition from a doomed economy of industrial growth and mass consumption to a life-sustaining society committed to the healing of ourselves and the planet.
Evolution comes in waves. 
When their time of knowing comes, ideas and behaviors become contagious.  The more people share in community inspiring perspectives, the more these perspectives take flight. At a certain point, the balance tips and we reach critical mass. Viewpoints and practices that were once on the margins become the new mainstream. A New Story is being written. Cultural shifts begin to happen on a more conscious level.
Civilization 2.0 is AN EMERGING REALITY.
Human Tech is seen as the solution.
ARE YOU ONE OF THE SEVEN?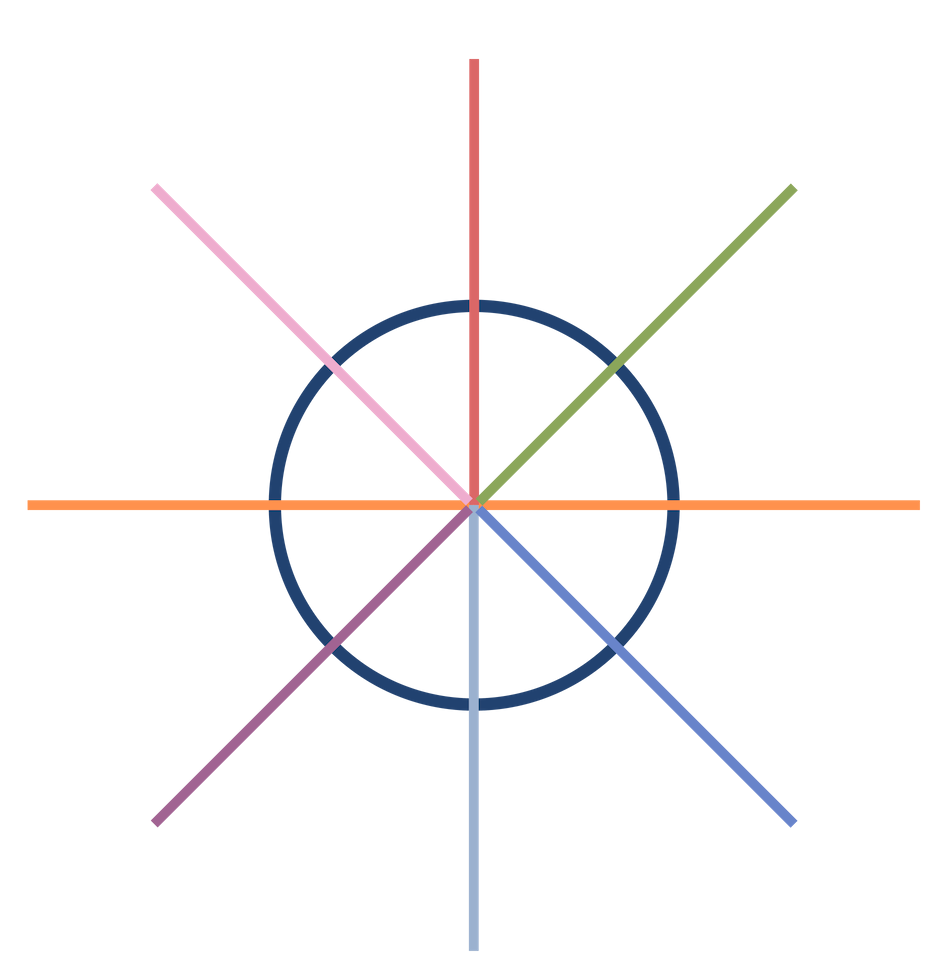 The Catalyst
taps into deeper levels of humanity, connects and participates with the world through common value, technology and human interaction
The Steward
leads community of changemakers intuitively to dream into reality the new Ancient Future
The Sage
guides us to approach the sacred to learn and embody the wholeness of wisdom that is interconnected with the past, present and future
The Maker
works in the field of wisdom to manifest and create new realities with diligence and discipline
The Venturer
financial resource generator that nurtures seeds and bears fruit 
The Seer
gains visions through the portal and gateway that shed light on our planet's old structures and ways to birth them anew
The Artist
navigates consciousness through sacred expression to open and engage in unity the heart of humanity
Understanding and influencing current cultural, social and economic tides by joining the collaboration in potential challenging topics involving real assignments of substantial projects

Onsite visibility in DAVOS during Davos Week and exchange with world-class professional and customer audience for future assignments

Invitation to access a global community of ecosystem planners, network architects, cultural movers and community builders who are passionate in shaping the new planetary way of working and living

Intimate engagement with a global audience and collaborators through regional partners media networks

Long term representation and strategy support provided by BlockBase community members & partners
2020 DAVOS PLANETARY SUPERNODES ANNUAL GATHERING
TIME.  JANUARY 20-27
VENUE.  DAVOS BLOCKBASE
JANUARY 20
REGISTRATION & MINGLE
5PM-11PM
SDG Convergence Circle Dinner
(Speakers, Sponsors, VIPs only)
JANUARY 21
HEARTECH DAVOS 2020
11AM-11PM
(access for all participants)
Leadership matters more than ever as society strives to manage this fundamental transformation occurring in industries, cities and systems.  New challenges require new skills and mind-sets, prompting a growing need to promote leadership that engenders a sustainable future where we can thrive together, as individuals and as technology-enabled groups. heARTech Davos2020 showcase and design a series of transformative social art experiences that engage, inspire and connect world leaders at Blockbase in the exceptional spirit of Davos: interdisciplinary, informal and direct interaction among peers.
JANUARY 22
DAVOS CHINA DAY
10AM-10PM
(Speakers, Sponsors, VIPs and PSG Invitees only)
MORNING SESSION: Tao of Finance
Cities Common Roundtable
UN smart sustainable city standard U4SSC & its application plan SMART
Tao of Finance Roundtable
Forecast of future investment in urban-rural regeneration, moderated by SDG2022 initiatives
One Belt and One Road Initiative: Opportunities in Finance and Trading
Moderated by Michel Sung, CEO Bank of Asia
LUNCH  
Network Lunch & Afternoon TaoTea Ceremony presented by Blockbase Partners
AFTERNOON SESSION: Impact Design & Investment in Future Cities
Panel discussion Moderated by Jens Martin Skibsted, Vice-Chair of World Economic Forum's Global Agenda Council on Design and Innovation & yanling duan, Founder of Davos BlockBase, Council member of Davos SDG CONVERGENCE ASSOCIATION, Chair person of OHDA Foundation
Collaborative Intelligence & Social Capital
Facilitated by Farsam Shadab, Founder of InterEnactive Transformational Futures
NIGHT PROGRAM
Sound of Tao
Chinese shamanic music & ritual ceremony tribute to Davos2020, curated by Civilization Heritage Exchange Foundation
Invitation to All SDGC members upon registration & PSG access
FAITH & PROSPERITY
Systematic redesign responding to the ecological emergency.

Evolution of Impact Investment and measurable Conscious Financing.

Smart city & compassionate Citizen

Sustainability Cross Border, powered by deep tech & deep trust.
DAVOS2020 Special:  SAUDI SYMPHONY
An invitation to re-discover the financial and technology landscape of the Arabic magical kingdom. Investment one-on-one meetup is facilitated by BB fellows.
Blockbase Special: YINVESTOR OF THE YEAR DAVOS 2020 Award Dinner
Celebrating that shift and prolific figures that support innovation and creative endeavors by investing in personal and planetary wellbeing with long- term perspectives
CONSCIOUSNESS & TECHNOLOGY
Social Artistry & Science in global digital society.

   

Integral Education & Future of work in learning society

Human & Artificial Intelligence in the era of Consciousness Evolution.

Social Technology acceleration for collective intelligence
Blockbase special: THE FUTURE IS THE ORIGIN: Smart Africa Night
HEALTH & PLANETARY WELLBEING 
New Frontier in Water & Energy in the era of decentralisation.

Integrative health trend & Emerging Technology in epigenetic, biohacking and high performance industry.

Green Rush: Is Hemp the new hope for the future of personal and planetary health?

Future-telling: Wholesome living as planetary citizen.
Blockbase Special: "Wealth For Health" Investment one-on-one meetups facilitated by Blockbase Fellows
JANUARY 26
CHINESE NEW YEAR CELEBRATION FIRE CEREMONY

Curated by CHI Foundation
(Speakers, Sponsors, VIPs only)
JANUARY 27
FUTURE EXPLORER MEETUP

Invitation to All SDGC members upon registration & PSG access
YANLING DUAN
Founder of Davos BlockBase, Council Member of Davos Digital Future Summit & Chairperson of OHDA Foundation
WEI WANG
Founding Chairman of China M&A Association; Founding Director of Global Blockchain Business Council
DON TAPSCOTT
CEO of Tapscott Group, Co-founder and Executive Chairman of the Blockchain Research Institute
DANNY DENG
Chairman of Tai Cloud Corp. and Capital Blockchain Media; Head of China Blockchain Delegation in Davos; Executive Director and former Chairman of Blockchain Application Research of China
XIAOCHUAN GUO
Dean of Tai Industry Institute, CEO of Tai Lab Silicon Valley

NAZIRA BEISHENALIEVA
Chairman, Bank of Asia
YERALY BOLATOVICH SAURANBAYEV
Chairman of the Supervisory Board, Sheber Partners
ALEXY CHEKUNKOV
CEO of Far East Development Fund
PING CHEN
Founder of Asuvic Capital & Blockchain Future Leader Fund
HUINING CAO
Head of the Department of Finance; Founder of Usechain; CBAC Executive Member
KEDENG LI
Executive Vice Chairman & CEO of China Group Companies Association, Beijing Yufend Qingyun Investment Management Co., Ltd., CBAC Member
KE QIAO
Founder & CEO of Zhongtuopia, CBAC Member
YANG YANG
Co-Founder & Chief Scientist of Shenzhen BlockContinent Technology Co., Ltd., CBAC Member
JELENA STRELNIKOVA
Executor Supervisor of Ecurex
JIMMY ZHAO
CEO of Zillion Bits, CEO of Cryptonord
SOPHIE CHEN
BD Head of Asia, EXX.com
LEE DONG UN
CEO, BitHi.com
JENS MARTIN SKIBSTED
Vice Chair, Global Agenda Council on Design & Innovation
XIAO WEI MA
Director & Founder, Design Collective London, UK
ANDRE SHORTELL
Partner, GP Bullhond LLP
ZHOU XUELIANG
Vice Mayor, Bao'An District Government, Shenzhen, P.R. China
ERICK VAN DER KLEIJ
CEO, Center for Digital Revolution (C4DR), Founder of Level 39
ARTUR CARULLA
Partner, Allies and Morrison Architects
FIONA DENT
CEO of Makerversity
ERNEST BAI KOROMA
Former President of Sierra Leone
JINGCHAO CHI
Chairman of Entertainments (Beijing) Technology Co., Ltd.; CBAC Member
KAI REN
Founder of Jiran Blockchain Research Institute; CBAC Executive Member
LENNARD HULSBOS
Head of Consulting, IrisAmsterdam
MARIE ERIKSSON
Founder of the Essence Center
VERA LAW
Managing Partner, Sift Capital Partners
MELANIE MOHR
Founder of YEAY and CEO of WOM Token Ltd.
ALESSANDRA SOLLBERGER
Founder of Evermore Health
DAVID LANGER
Technology Entrepreneur & Conscious Venture Capitalist
BEAR KITTAY
Co-Founder of Good Money, investor & global community builder
JD SALBEGO
CEO, Legion Ventures
RALPH FREELINK
Transformational Coach, Consultant & Speaker
BEN GOERTZEL
Co-Founder, Singularity.net
JONATHAN KIM
Beyond Limits AI
FARSAM SHADAB
Founder of InterEnactive Transformational Futures
GINO YU
Associate Professor, Hong Kong Polytechnic University
PHILIP CHOW
AI for Empathy
BENCE GANTI
RESEARCHER INTEGRAL FLOW CONSCIOUSNESS
Get challenged and inspired, calm down and ignite through our immersive experiences by leading artists & projects from around the world
ART
Ancient Futuristic Expression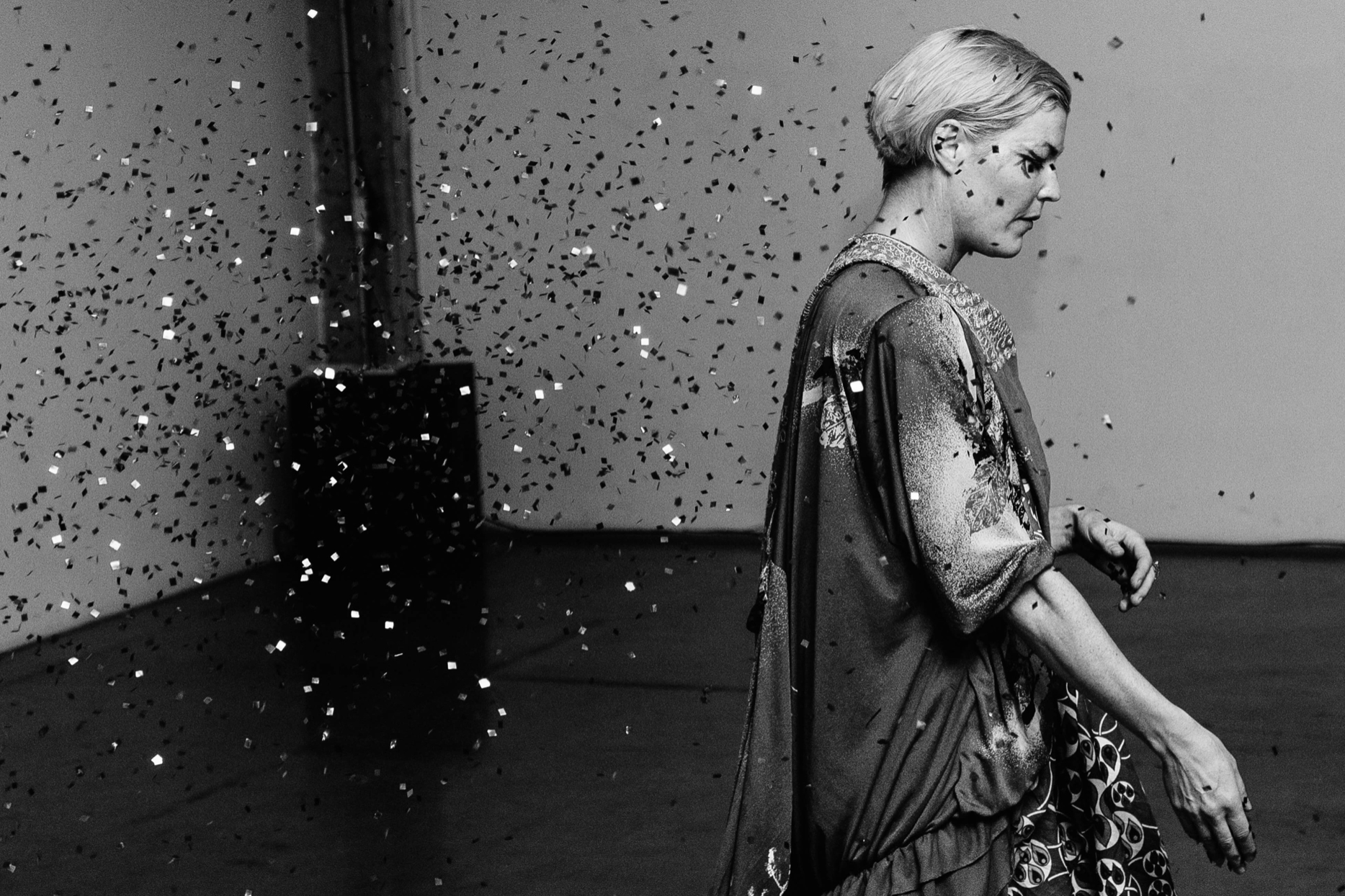 "Painting Dances" (work-in-progress presentation at Zarya CCa, Vladivostok)
LUCIE TUMA
Live performances influenced by studies of Daoist cosmology.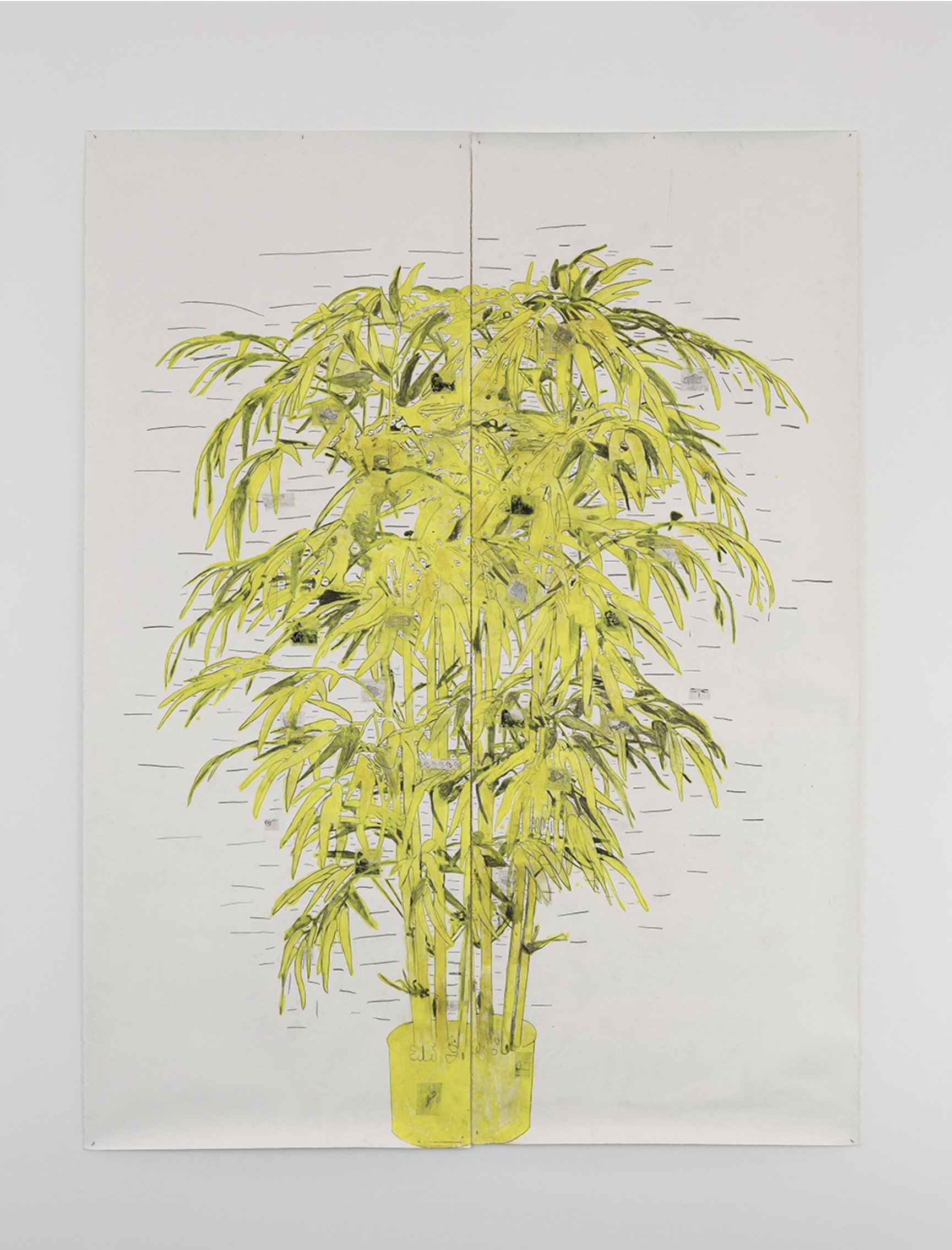 ANIA SOLIMAN
Ania Soliman shows her large-format drawing that imbricates the artificial and life, the digital and the material. She will also give a lecture performance on her ongoing art and technology projects.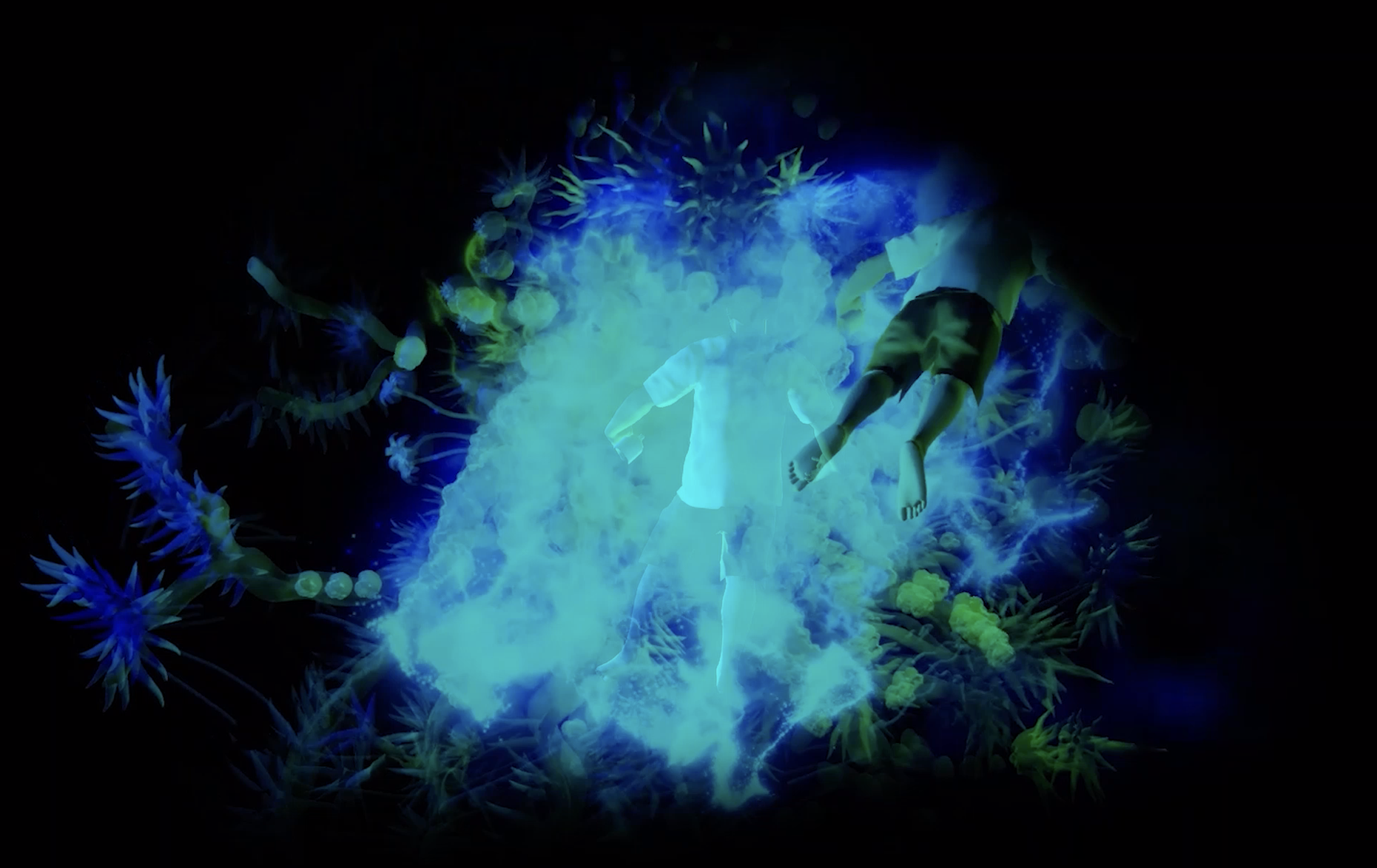 "Queen Zomia" depicts a soulful journey.
ROYCE NG
Works with the intersections of modern Asian history, trans-national trade, political economy and aesthetics.
 (The horseman, Oil on Canvas)
BASMAT LEVIN  
A contemporary interpretation of classic Chinese paintings with dynamic colors and sensible connections to the culture.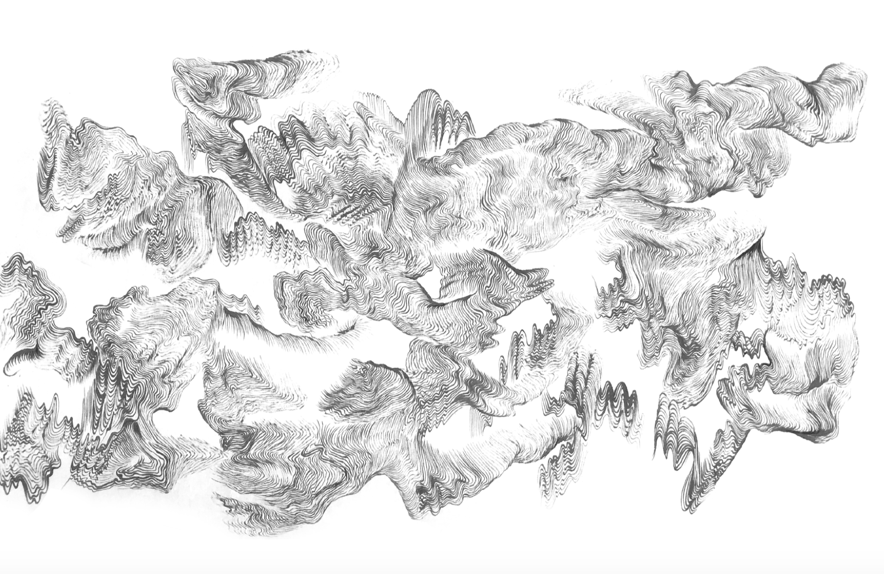 PAO JIANFENG
Contemporary Calligrapher
TECH
Visual Scenery & Soundscapes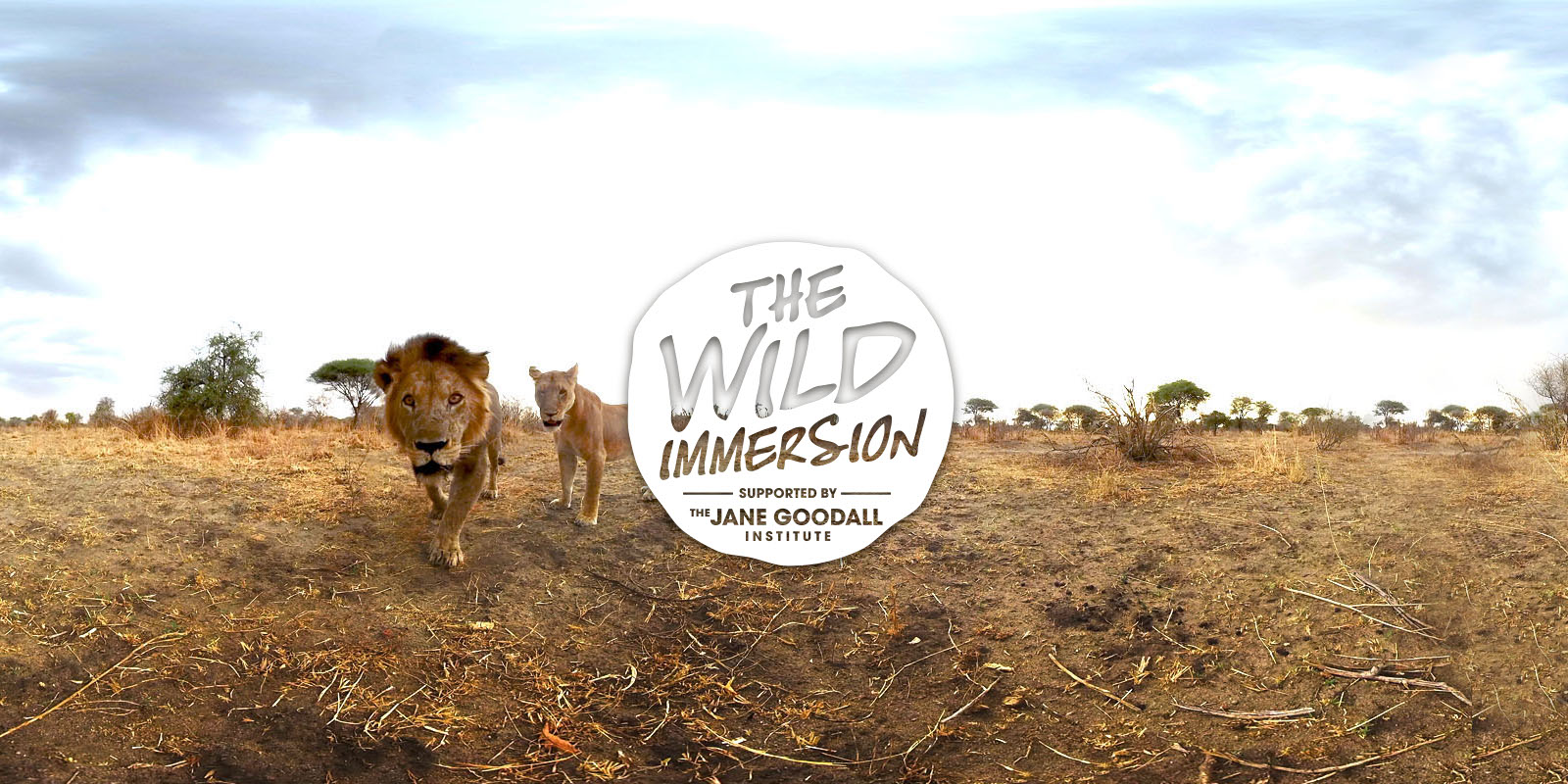 THE WILD IMMERSION
The World's First Virtual Reserve
Experience a world tour through mother nature and visit up-close with some of the world's rarest animal friends with The Wild Immersion in thrilling 360° experiences through virtual reality (VR) headsets.
END OF TIME
Multi-dimensional music that enables the consciousness of the listeners to experience multiple states in the field.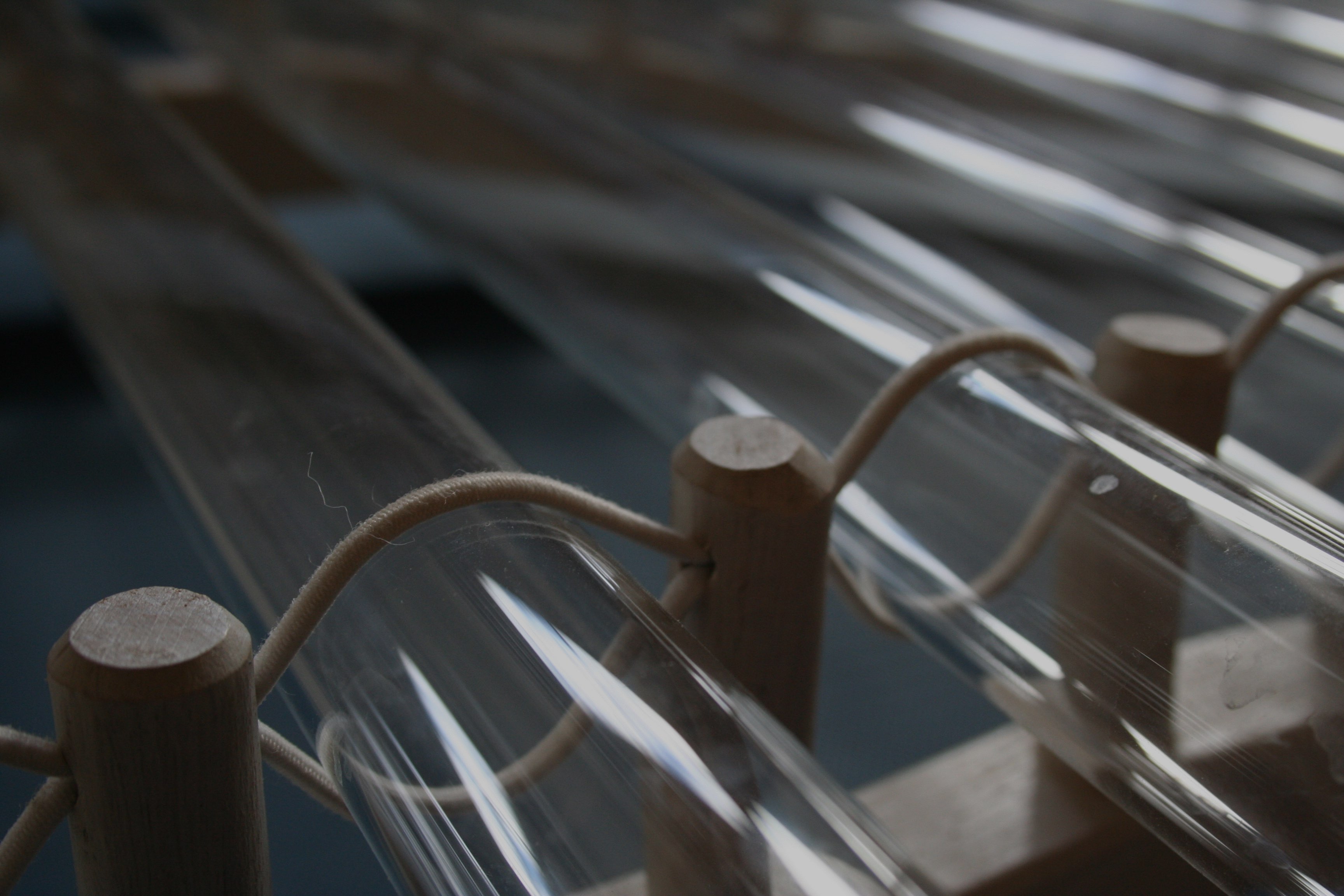 KLANGKUNST FASSBENDER
The Collective Symphony
Interactive musical instrument installation that encourages collaboration through music and sound. Artist and musician KLANGKUNST FASSBENDER's inventions are designed to encourage a synchronistic sound and frequency orchestra of collaborations and inspiration by participants through guided experiences.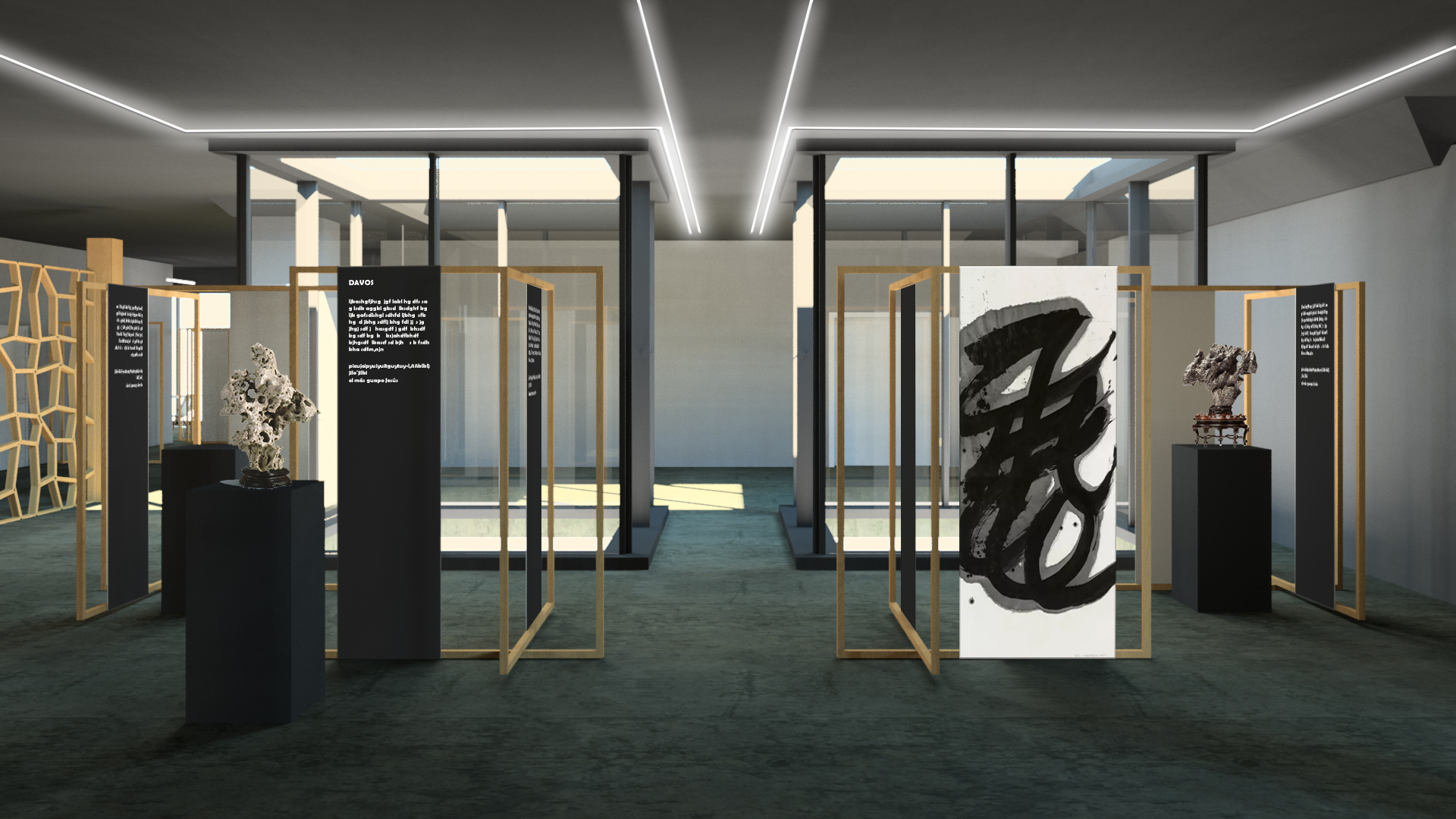 Yuan Gallery
YUAN GALLERY
Artistic experience and creative showcase curated by OHDA Foundation
CONSCIOUSNESS
Transformative Co-Creation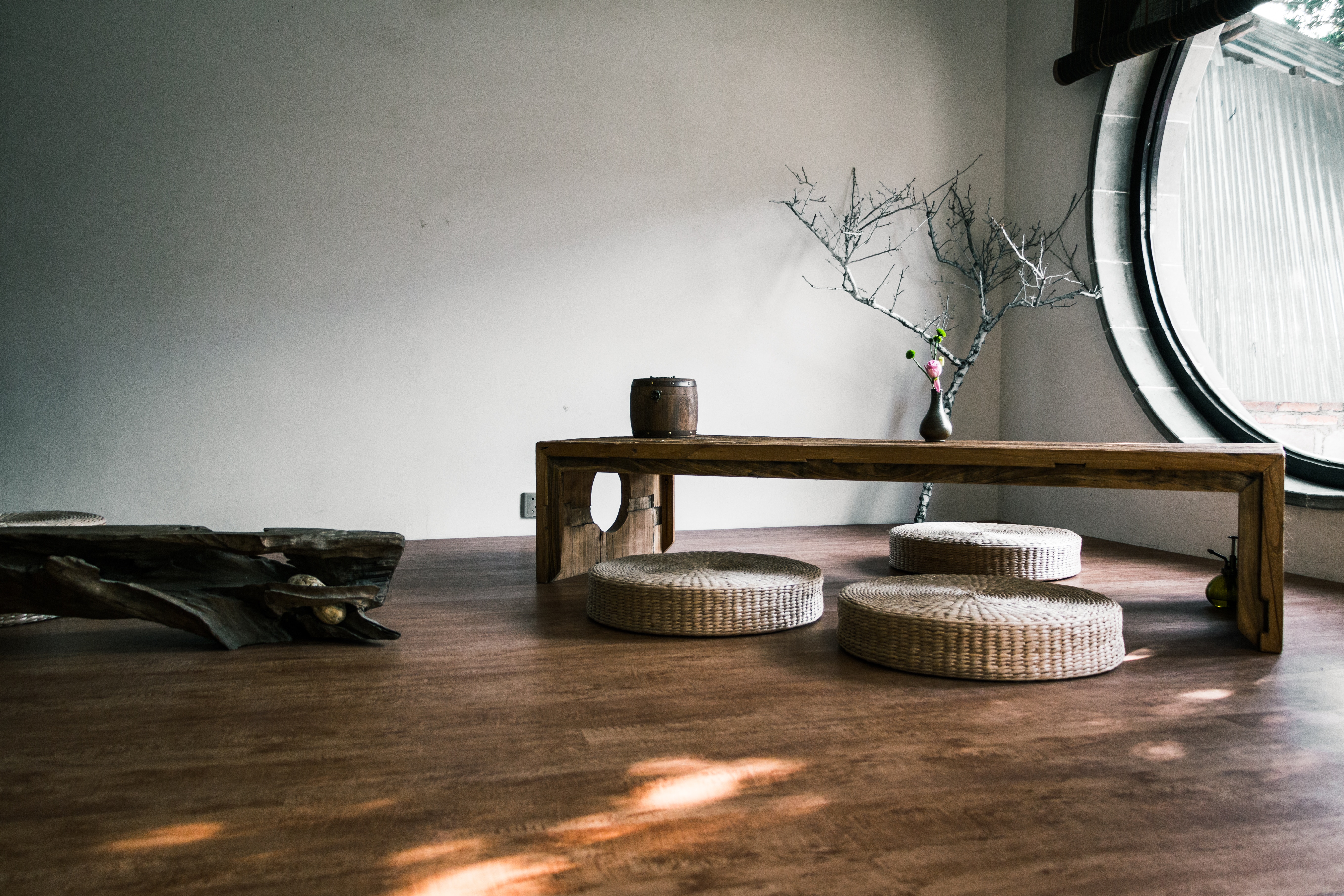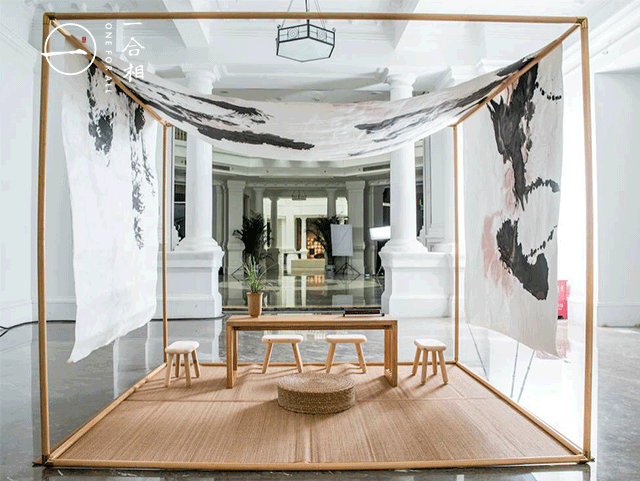 ENSOUL-PRENEURSHIP
In between investment pitching, client meetings, and project presentations, Planetary SuperNodes are encouraged to experience the unique offer of BlockBase, a tuned-in space for exploring and incubating innovational ideas, new business model and organizational systems with support by a team of intuitive consultants, holistic coach and energy healers.
SEVEN SACRED SPACES WORKSHOP
art inspires culture.
culture shapes values.
values determine the future.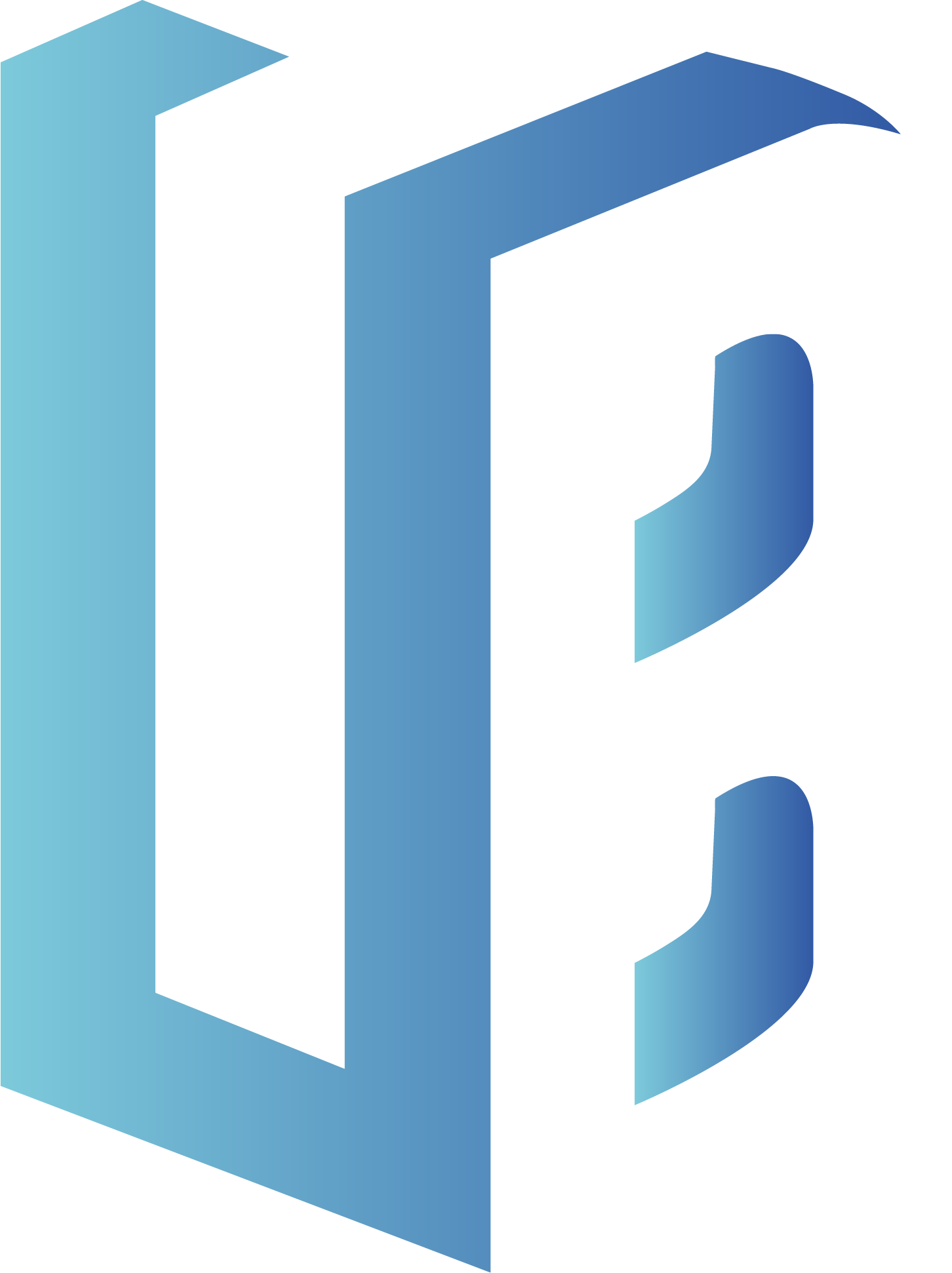 REQUEST INVITATION
Submit the application below to receive your invitation to Planetary Supernodes Annual Gathering 2020.